[SOLD! - SA] 1971 VW S-Bug plus spare panels and glass! SOLD
---
waveman1500

-

October 7th, 2014 at 05:21 PM

Sadly, it is time to sell my S-Bug and my entire collection of VW parts.

The car: $2000




1971 S-Bug with nice red paint, it has several large scratches but polishes up well enough for a daily driver or motorsport car.
The car drives well, the gearbox shifts beautifully and does not jump out of any gears.




The engine is an internally stock 1600cc twin-port and in good condition. I have converted it to a single Weber 44mm IDF, which runs and drives but needs a tune/jetting and a new throttle linkage to finish off the conversion nicely. It will start, idle and goes faster than the stock carburetor! I have the stock carb and manifold as well if you want them.
The exhaust is a stainless steel Sidewinder, which is probably too big for a 1600cc engine, but leaves plenty of room for future engine work!
The wheels are widened steel VW wheels, with 14x6" rims and powder coated silver.
The interior is very minimal and would require full replacement if used as a daily driver. At the moment it is suitable for club motorsport, but would require a roll cage and racing seats for more serious events.
I would also recommend installing a new brake master cylinder.
The car is currently not registered, but has SA plates and can be registered to be driven home at the buyer's request.

Also available for sale and negotiable with the sale of the car, are the following parts to suit the S-Bug:
- Full set of fenders
- Pair of doors
- Engine lid
- Full set of glass (front & rear windscreens and side windows)
- Three 14x6" Performance Challenger alloy wheels, two with good tyres

The rallying bug has bitten me, so I need space to house my Celica GT-Four and it's growing collection of rally tyres!

Thanks everyone for your interest, the car is now sold!
---
waveman1500

-

October 18th, 2014 at 04:25 PM

Update:

All the spare engine parts are now sold. The Beetle, panels and glass are still available.

Here's a current engine bay photo: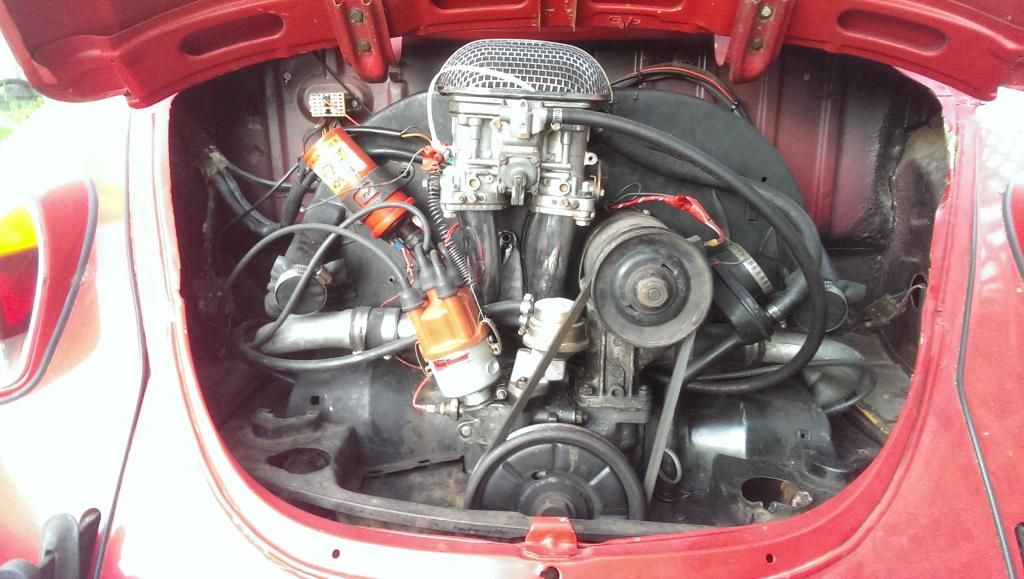 ---
bajachris88

-

October 18th, 2014 at 07:10 PM



Woah! Nice to meet another racing celica GT4 owner! :P

what yr? any specs / pics?
---
waveman1500

-

October 18th, 2014 at 11:36 PM

It's a 1990 ST185 GT-Four. Australian delivered.
It's still registered and doesn't have a roll cage. Everything on it is standard except for:
Velo harnesses
GFB G-Force 2 electronic boost controller
Turbosmart blow-off valve
Aftermarket exhaust, no idea what the make is
17" alloys with the cheapest possible tyres for getting to the track
Original GT-Four 15" alloys with Pirelli P-Zero K6 rally tyres

Photos are here: http://msimedia.com.au/mid-murray-motorplex-rallysprint-round-1/




Originally, I bought it as a road car. After driving it daily for a while, I started doing OZ Gymkhana's (tarmac) and dirt Khanacross with the Southern Districts Car Club. Then I got another car to use for my daily driver, so the GT-Four was fitted with harnesses and stepped up to a Rallysprint. The gearbox was destroyed in the first rallysprint, so now the whole car needs a major overhaul. Second gear went, so we tried to make do with first and third. That was putting even more stress on the car, so we had to retire early to preserve the car for the drive home!

In order to get it to the next event, I need to:
Remove and refit engine/gearbox assembly
Replace the gearbox and clutch ($$$$!)
Remove the air conditioning system to help with cooling - It overheated badly on the rallysprint
Possibly install a harness bar for better harness angles

Overall, so far it has been a really expensive car to prepare and run. A long-standing member of the SDCC has one and goes very fast in it, having taken many outright wins over the years. However, at the events which I attended, his car was forced to retire from every event, having broken a different major component each time. First the engine, then the gearbox, then the turbo!
---
waveman1500

-

October 26th, 2014 at 03:33 PM

Is anyone interested in making an offer on this at a special reduced price for Aussieveedubbers? Would make a nice easy project, and you could have it finished in time for summer!
---
Skroll

-

October 26th, 2014 at 04:30 PM

pm sent waveman
---
waveman1500

-

November 11th, 2014 at 06:44 PM

This car is still available! I'm willing to consider any reasonable offers.
---
waveman1500

-

February 16th, 2015 at 08:26 PM

Is there anyone out there who wants a nice Superbug project? Price reduction!
---
WollongongDemon

-

February 16th, 2015 at 08:57 PM

Damn just too far away

---
dash213

-

March 8th, 2015 at 09:31 PM

Hey Mark, is this still available? Also, do you have any pics of the interior?

Cheers
Darren
---
waveman1500

-

March 8th, 2015 at 10:58 PM



Yes, the car is still for sale.

I don't have any recent photos of the interior. These photos are a few years old. The only change is that the scrutineers at a khanacross made me tape up all the holes in the dash!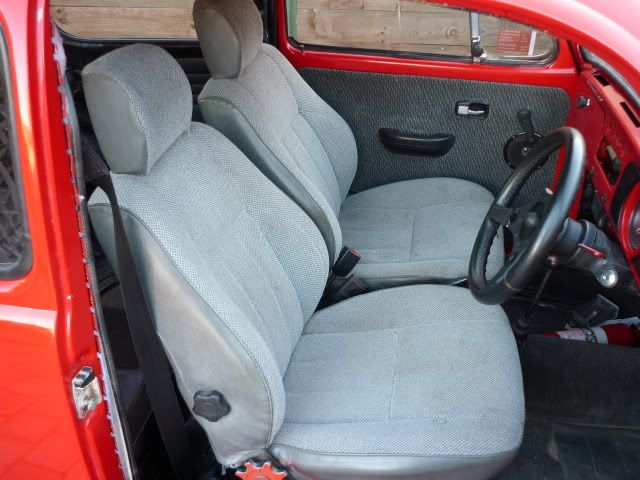 If required, I have a nice radio and a new pair of speakers to go with the car, as well as a brand new pair of doorcards with new clips and grommets. I have the vent control knobs and such, but wasn't using them in the car. I also have the original driver's seat and some extra non-VW seats which can be included with the car, if you wanted to fit them. In any case, the car deserves new carpet and seats or a re-trim if you wanted it to be a daily driver.
---
waveman1500

-

March 10th, 2015 at 08:02 PM

Sold!
---