Porsche Powered Bay Window - GERMAN LOOK
---
PorscheKombi

-

May 29th, 2013 at 07:39 PM

Hi Guys,
I thought I would introduce myself - having posted in the New Members forum... I've recently moved over from Cardiff, Wales, with my Fiancee. We intend to stay here for 2yrs before heading back to Wales to get married.

This is my ride in the UK and at the moment its in storage.

I have recently finished a resotration on a 1972 camper that involved:
Porsche 911 SC engine
Gearbox upgrade
Suspension upgrade
Front 13" 4pot Porsche Bosxter S discs
matching wheels
neptune blue and original VW Black GERMAN LOOK

maybe not for the Stock/concours fan, but after 5yrs in the making we headed around France for our holiday and managed to pick up a couple of pieces of UK show silverwear and magzine features.

unfortunately, with the intention of only being here for 2yrs, I have currently opted to leave the camper behind....very sad!!!!

I would love to continue in with similar minded folk, so thought I would join up



Here are a couple of pics for those who are interested:

Volksworld Photoshoot....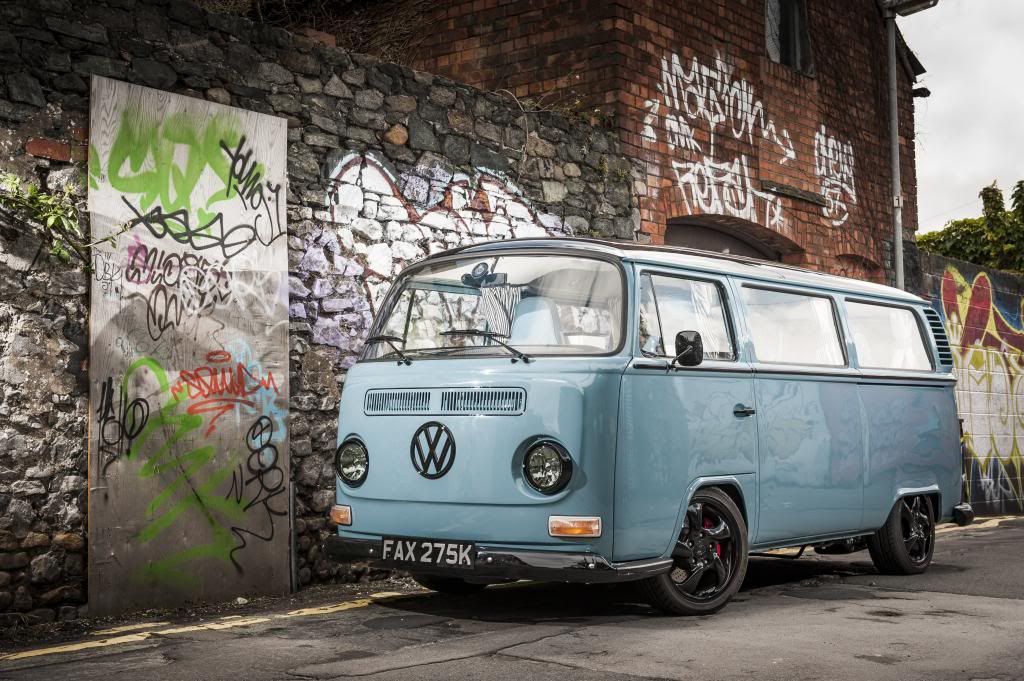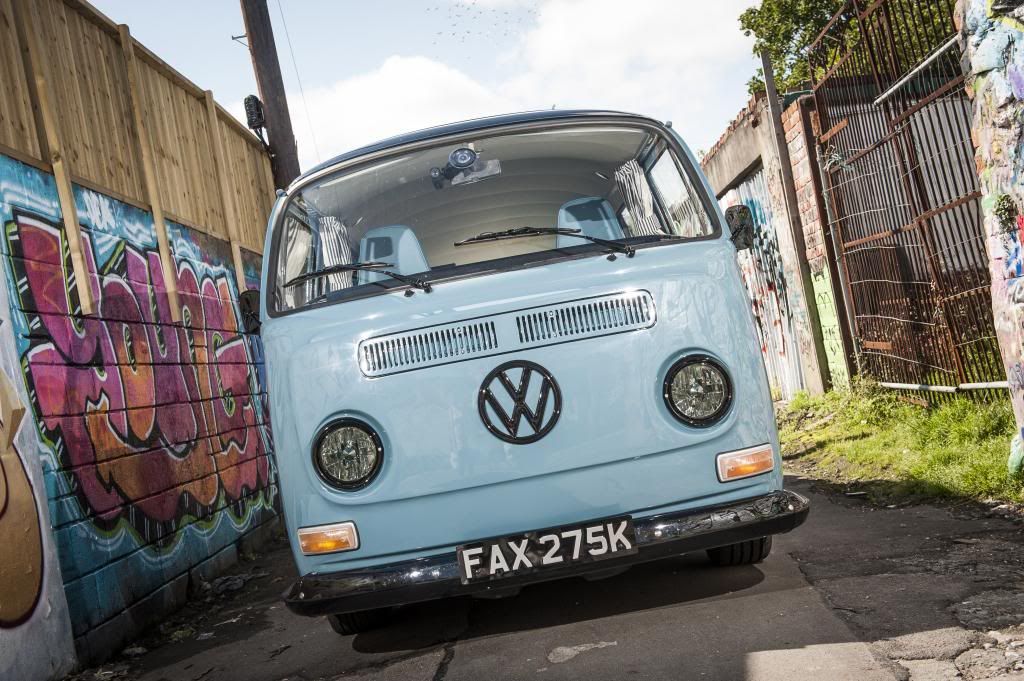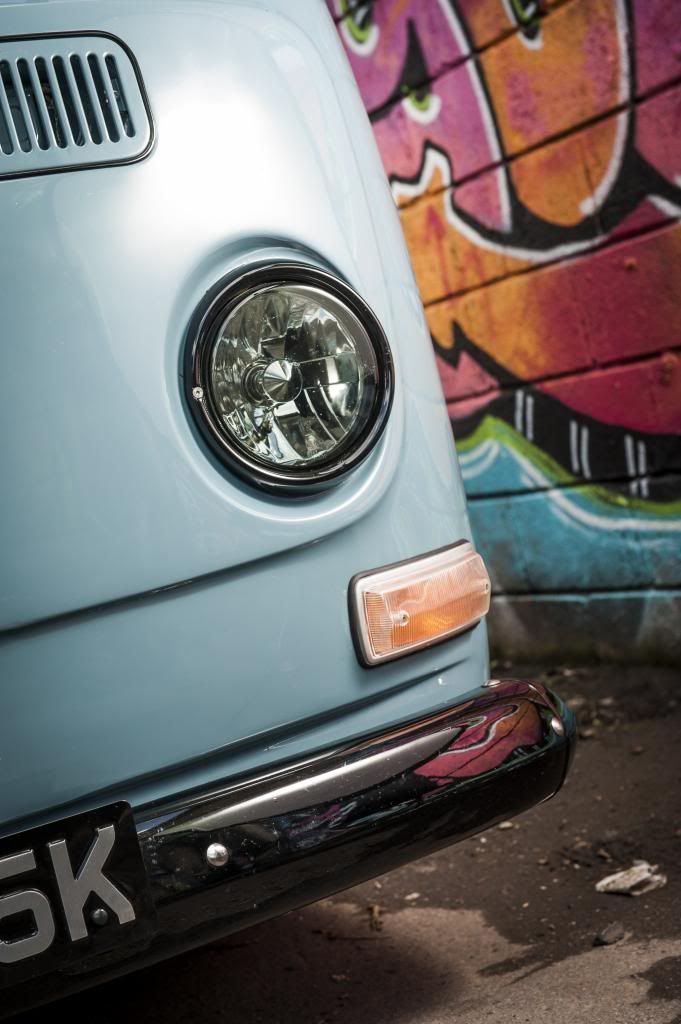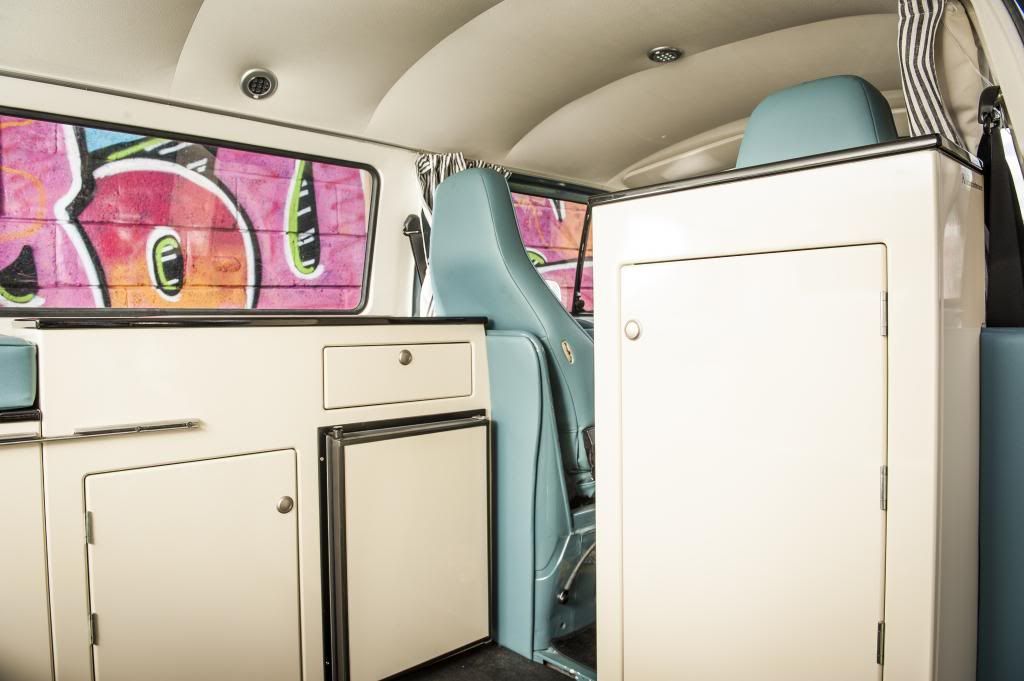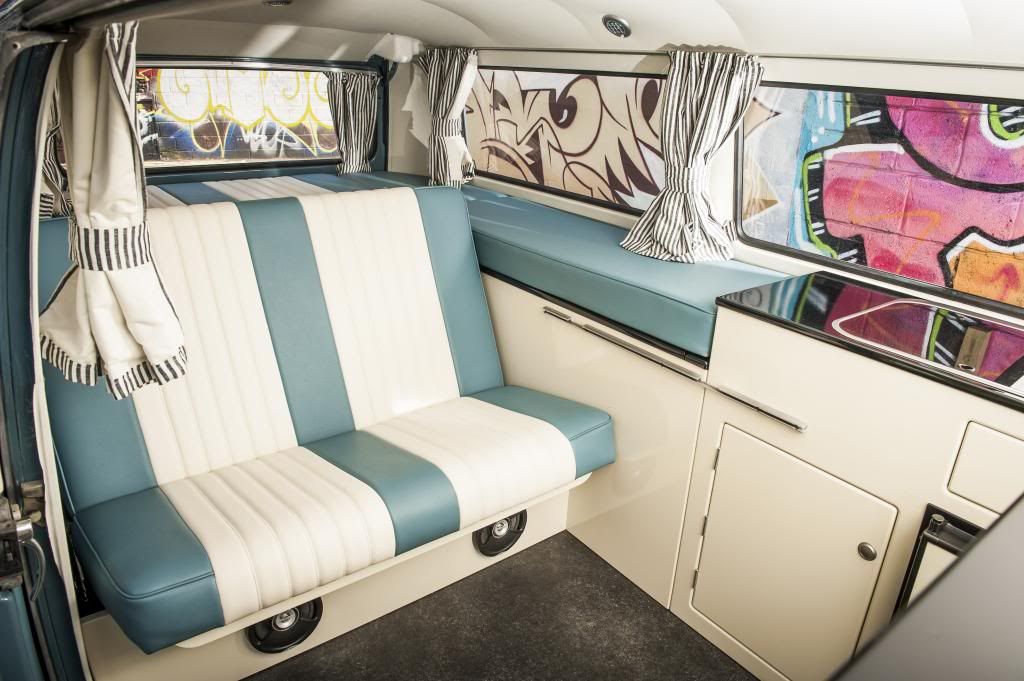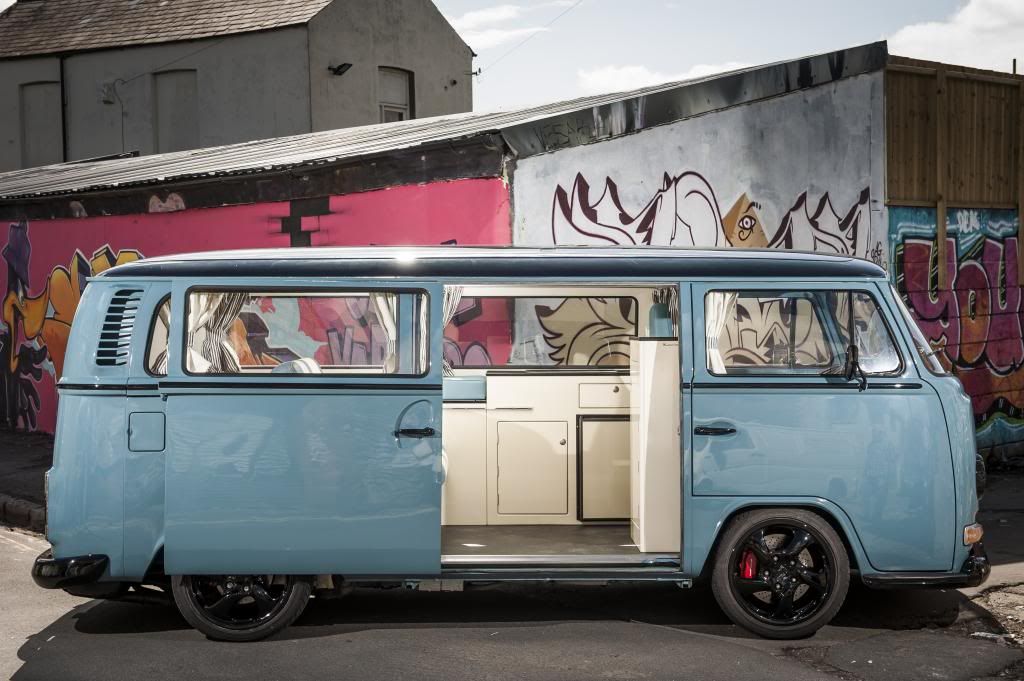 Proof that its not a trailer queen and gets used for what it was build for....driving and camping!!!!

our 4500km trip around france...



Millau Bridge:



Sete: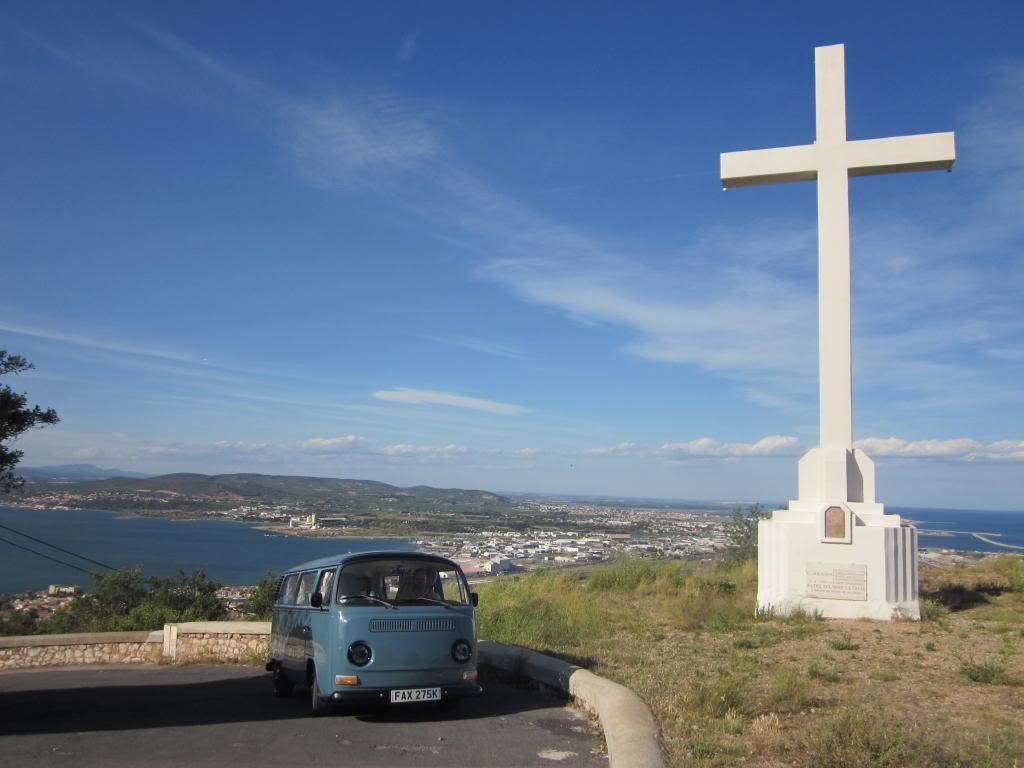 Sete: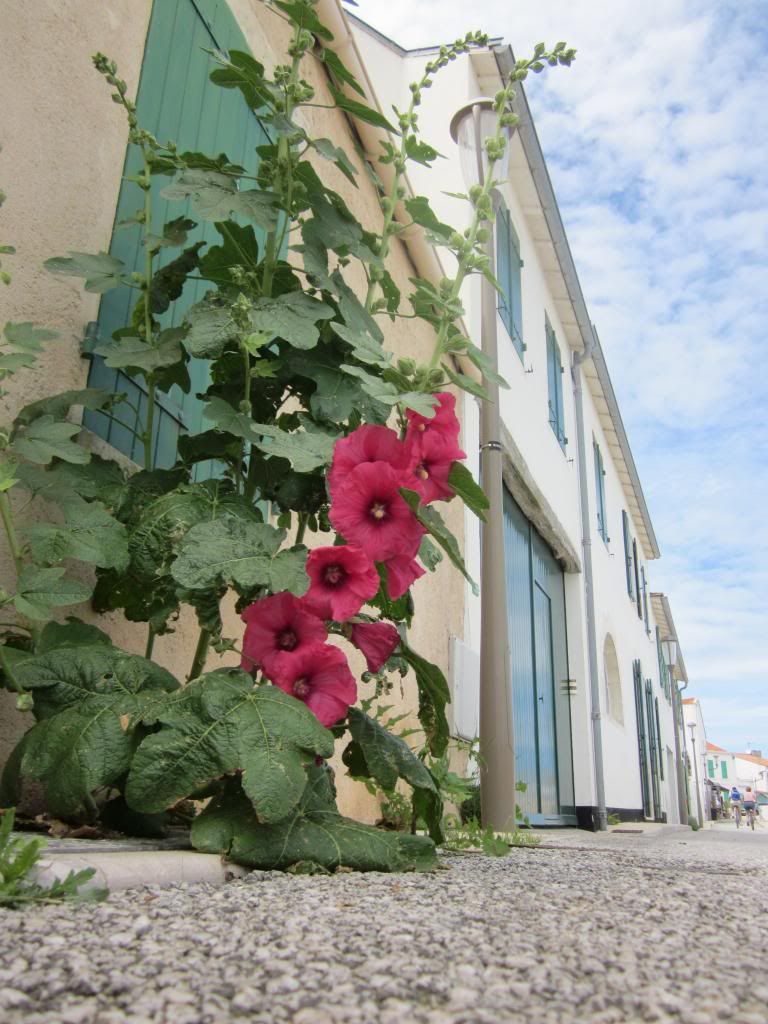 Carcassonne: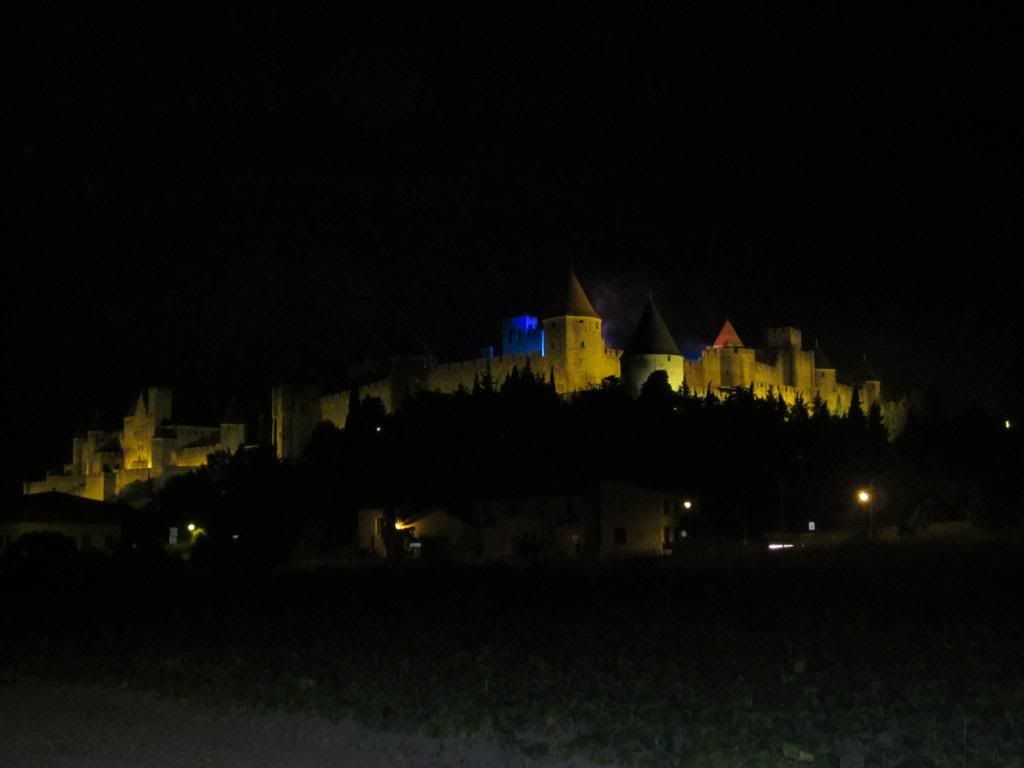 and our friends' wedding before we left.....

---
Bizarre

-

May 29th, 2013 at 07:43 PM

G'day & welcome to Australia



WOW..... great stuff

Colour combo is perfect
Dash looks great
---
nils

-

May 29th, 2013 at 08:03 PM

Welcome!

Nice van, so whats theplan for the next one?

---
PorscheKombi

-

May 29th, 2013 at 08:11 PM

hehe. the current plan is to save money to replace the front suspension with double wishbone and possibly to get it on air/hydrailics too.

i was hoping to potentially buy one while i was out here and continue the memories in the same vein. but currently looking at prices - vws are more expensive than i originally anticipated...
---
cam070

-

May 29th, 2013 at 08:23 PM

Welcome to Oz.
And fantastic ride!
---
matberry

-

May 29th, 2013 at 08:29 PM

Awesome bus mate, welcome to Oz
---
zoofish

-

May 29th, 2013 at 09:15 PM

Welcome! And I have read that feature on your Bus in Volksworld at least a 100 times. Honestly phenomenal

---
cnfabo

-

May 29th, 2013 at 09:55 PM

Welcome to avd and oz!!!!

P.s love that ride and the colour combo rocks

Fabo
---
1303Steve

-

May 29th, 2013 at 10:49 PM

Very nice, I love GL
---
helbus

-

May 29th, 2013 at 10:53 PM

looks great. you can bring it over with you. Few dollars, but great bus.
---
hrastovica

-

May 29th, 2013 at 11:46 PM

Damn thats one sweet ride. Welcome to oz, pity the bus didnt come with you hehehe.
---
66deluxe

-

May 30th, 2013 at 08:05 AM

My dream bus but i want turbo flat six. Welcome to Oz mate.
---
vassy66T1

-

May 30th, 2013 at 10:05 AM

Shoulda brought it with you!!!

Very cool

---
PorscheKombi

-

May 30th, 2013 at 12:27 PM

thanks guys. cheers for the kind workds...i wish i could have brought it over with me.

the black roof was a one year only optional extra in 1971, and, well everyone knows neptune blue. it was a toss up between neptune and dove, but i went for neptune. it was wasn't going to be to a full on German look, i was going to stop at the black bumpers, wheels, deluxe belt trim and badge, but my mate persuaded me to get deluxe grill, scrapers, opening quarter frames, door handles and mirror done too. I'm so glad he did, cos so many people who know their vws really understand the differences between all of the extra bits that i've done



does anyone know anyone who has imported their vw to aus, or any links to legislation on betting it road worthy and registered with vic roads???
---
orange

-

May 30th, 2013 at 02:23 PM



Very nice bus mate.

There are some good buses in the for sale section case you get with-drawl symptoms. Couple lowlight options - blue white one from QLD (mine), a red lowered from TAS. I guess if power is important there is a NSW 74 with what appears worked type4 motor.

Pardon me if I overlooked other bus in for sale section.

Cheers, Carl.
---
PASHN8

-

May 30th, 2013 at 03:06 PM

Gorgeous mate!

When you say Neptune Blue, do you mean BMW Neptune Blue Pearl?
---
PorscheKombi

-

May 30th, 2013 at 03:46 PM

I will always be keeping an eye on the for sale section



as for the colour its original VW colour - L50K Neptune Blue and original VW Black, which i believe is L41
---
Flintstones

-

May 30th, 2013 at 09:21 PM

Sweet ride

and welcome!
Cheers
D
---
LIFE IN THE LOW LANE

-

June 10th, 2013 at 05:08 PM

Nothing like a German look bus!! I've got a 76 bay that is getting boxster rims, big brakes and 3.0L type 4 with all the fruit. The stance you bus has is what I'm after!!
---
PorscheKombi

-

June 10th, 2013 at 07:04 PM

cheers mate. i love the stance, but the ride is pretty harsh. got about 20mm clearance between the tyre tread and the wheel arch when you put your hand on top of the tyre. I tubbed the arches but with the track width i'm running i cant make use of them. not a fan of the narrow front wheels do dont wanna run narrow beam of remove my spacers.

i have an option of raising an inch and running softer suspension but it will be a compromise on the stance. thinking of getting a double front wishbone suspension to give me a better ride too.
---
vwvic

-

June 10th, 2013 at 08:58 PM

Beautiful bus mate, good to see you still use it as camper too.
I wish my engine bay looked like that when I opened the lid.
Has it got the Porsche gearbox in there too?
---
PorscheKombi

-

June 11th, 2013 at 08:31 AM

thanks mate. it doesnt have the porsceh 5speed. its a 091 6rib box that I had with my old 2L Type IV CJ Engine. rebuild it with a taller 4th gear (0.72) and a taller 3rd gear (1.18 i think) basically to try and space out the ratios. in hindsight i should have put a porsceh box is as i has the bus on its side when I was doing the underside so could have done all the work. at the time, i thought that the amount of effort to fit one was A LOT...but found out after, it wasnt any more than what I had already done lol.
---
john1960

-

June 12th, 2013 at 10:50 PM

Nice ride.You could buy one and sell it when you are heading home.
---
PorscheKombi

-

June 13th, 2013 at 05:38 PM

John, this is going through my mind...

i'd be lying if i said that i wasnt looking out for one sticking out of a barn or in the for sale sections of several Aus forums hehe

---
1966 type 3

-

June 14th, 2013 at 07:26 PM

Mate that is a awesome Kombi love the colour combo would love to do the Porsche conversion and brakes with the twist wheels
---
PorscheKombi

-

June 14th, 2013 at 07:32 PM

it took a while to decide on the colour hehe

one problem if i did buy one is that i'd want it to be all done so we can enjoy it straight away, but know it wont be as nice as whats waiting for me back home hehe.

I would seriously have to try and not compare against.
---
1966 type 3

-

June 15th, 2013 at 07:49 PM

i have a 71 low light and am sure the colour is Ceylon beige but am restoring a 61 dual cab and am deciding on what colour to paint it and am thinking of a late model beetle convertable colour aquarius blue with pearl white but i love the black over the blue and black bars and trims.
I am hoping to do the low light the same matching colours down the track.
what was the approx cost to do the Porsche engine and brake conversion I know it was in the uk but will give me an idea
Cheers and welcome to oz where are living state/town
---
PorscheKombi

-

June 15th, 2013 at 08:58 PM

saw this just yesterday, but looks like its been swept up. looked a steal at $3000:
http://www.ebay.com.au/itm/porsche-engine-2-7S-/251289038863?pt=AU_Car_Parts_...

my engine is probably about £3-3.5k in the uk and that would be without the tinware, and exhaust system. then you have the brakes to sort out too. i think managed to do the engine and brakes for less than £6k. this included, the engine with stainless exhaust, oil tank. electronic ignition unit, aux oil cooler, clocks, and front beam with adjusters, hubs, discs and calipers. you still ahve to make tinware, fit oil tank, get exhaust system to fit (mine was custom stainless) then do the wiring. as you can see i also went with the porsche clocks which were all in the price above. i rewired the whole bus - so in one way wasnt too bad to wire in the engine and senders etc.

the whole German look idea came about after seeing a german look beetle for sale in the UK. here are a couple of pics of it...
http://www.volkszone.com/VZi/showthread.php?t=456122&highlight=disciple

what i had never seen, was what I call a true German Look Bus.
---
matara

-

June 16th, 2013 at 05:32 AM

If you are here on a 457 visa you could have temporarily imported it on the condition it is exported when you leave. You even get to drive it for 2 years on the UK plates. The only condition is you must export the car when you leave.
---
PorscheKombi

-

June 16th, 2013 at 06:26 PM

for fear of my life I will not confirm or deny whether I am on a 457 Visa

thats a good thing to know though

---