Coil overs on a Ghia
---
Fiatdude

-

August 5th, 2012 at 02:31 PM

Hi Guys and Gals -- anyone have a Ghia they have converted to rear coilover springs, thinking about getting rid of the torsion bars and going to coilovers (clearance issues, thinking I'm going to need a LOT MORE TIRE LOL)((opps tyre) --- Looking for a spring rate as a starting point for my project car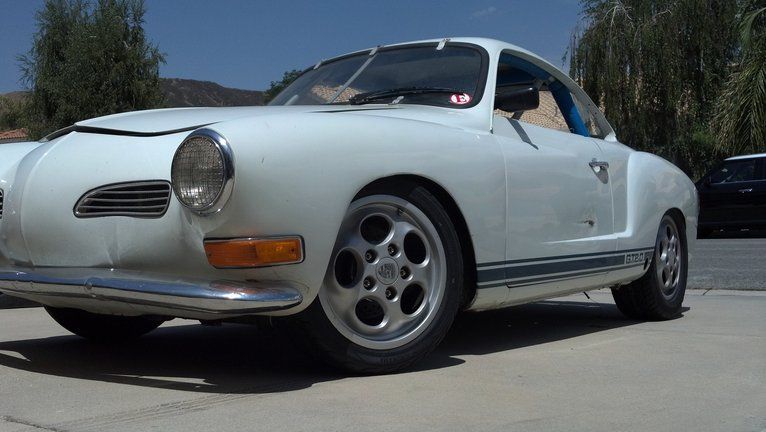 yeah I know -- steering wheel is on the wrong side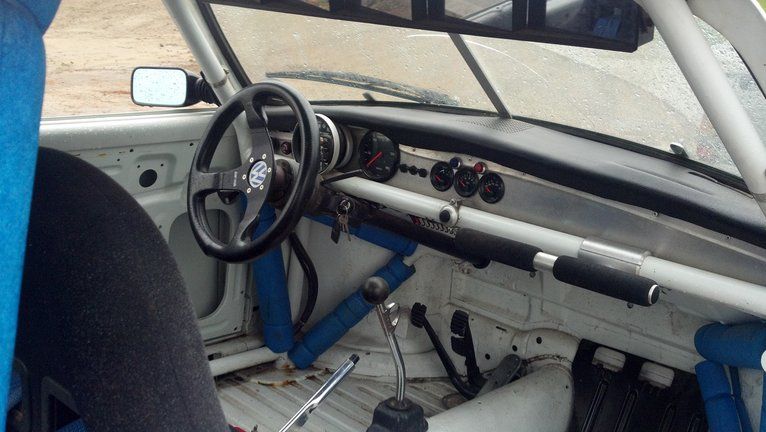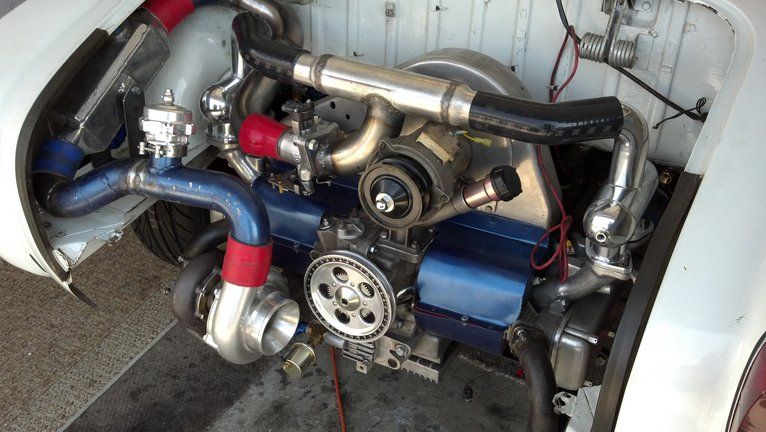 ---
Fiatdude

-

August 6th, 2012 at 01:02 PM

No One????????

---
pete wood

-

August 7th, 2012 at 03:45 PM

nice car.

this is the forum you want...

http://www.shoptalkforums.com/viewforum.php?f=51
---
Fiatdude

-

August 22nd, 2012 at 12:47 PM

This Morning 5:45am -- 20 miles west of Blythe CA -- Gensis Solar site -- 101*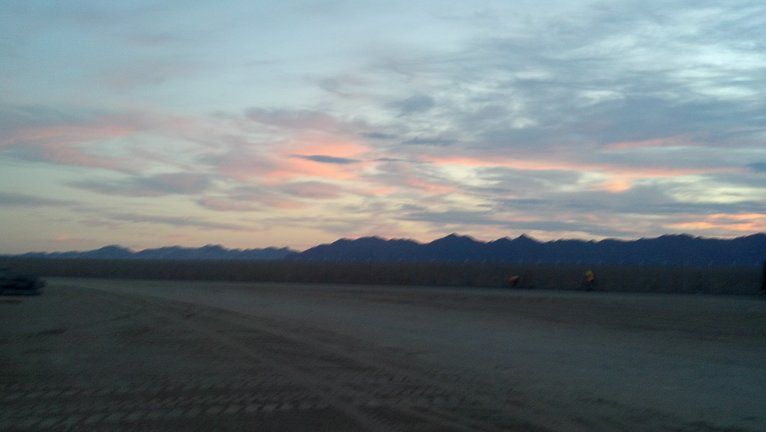 Checking out my parts from the coater -- Before --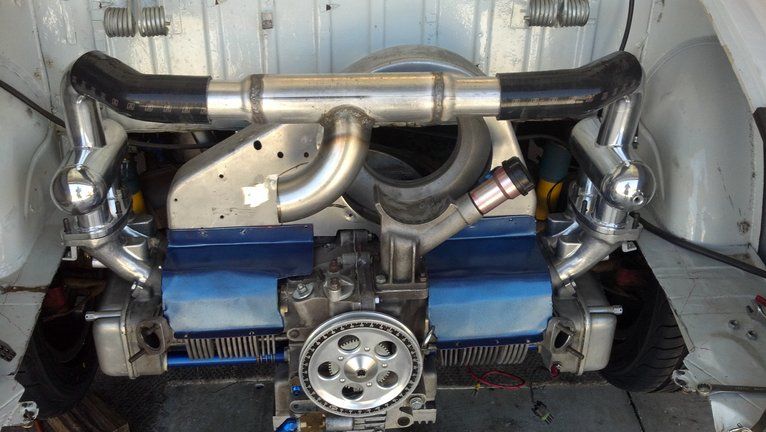 After --


---
colin

-

August 22nd, 2012 at 07:50 PM

Thats a real nice finish, is that ceracote?
Would like to do something like that on an exhaust header and muffler.

Cheers Col
---
sander288

-

August 22nd, 2012 at 08:06 PM

I don't know of many dubs over here that have a proper rear coil over conversion done to them; but I do know 911 guys have done this type of thing for a while.

From memory the 935 got rid of the torsion bars and went with coilovers.

As far as spring rate goes that is completely up to you and your suspension man to decide; how the rear of the car is going to load up with that turbo motor I'd suggest stiffer springs

Sorry can't be more help; but suspension setup is completely dependant on what driving you want to do; what events if any, your driving style etc etc...

Cheers

Shaun

Ps, Great looking donk! Whats it running for cooling?
---
Fiatdude

-

August 22nd, 2012 at 08:25 PM

I don't know what the process is called -- but it is real similar to the Turbo Hot coating which I've used on exhaust in the past and it is very durable. This was done by Young Guns in Ontario CA. They are the same guys Marty Staggs uses for his intakes and exhaust systems.

http://www.carcraftinc.com/turbohot.html

http://www.youngguncoatings.com/
---
westi

-

September 12th, 2012 at 01:03 AM

yeh i have done swing axles and irs.don't have any close ups of the irs,but pretty easy to do.
same for both realy.
cheak out the junka post.or searh under westi.some thing should pop up.
spring rate,150 to 180 ish .depends on what you manly want it for.and how you mount it all.
---
Fiatdude

-

September 13th, 2012 at 07:53 AM

dash is done, just got to finish wiring it --- put the steering wheel over where you guys like it


---
westi

-

September 13th, 2012 at 08:57 AM

Got some gauges on ya.
Wheel is on the right side for a change.
Did you stand back and realize that you car looks better now.lol
---
matberry

-

September 13th, 2012 at 11:32 AM

Spring rate is also very dependant of mounting position because of any lever arm effect making a huge difference. On Shoptalk, some guy's have programs that do calc's with a heap of input measurements. Maybe try a post with the offroaders there.

Coating looks like normal ceramic coatings, Competition Coatings are one of Australias best, preferably the Archerfield, Brisbane branch.

Great Ghia


---
Fiatdude

-

September 13th, 2012 at 12:57 PM



Having lived on Bermuda for a few years, I have no problem with the steering wheel over there, but I was having a hell of a time reaching the pedals LMAO
---
Fiatdude

-

September 17th, 2012 at 06:22 AM

More crappy welding for you to look at -- one of these days I'll invest into a foot pedal for my TIG -- priced one once and it was twice as much as what I paid for my welder LOL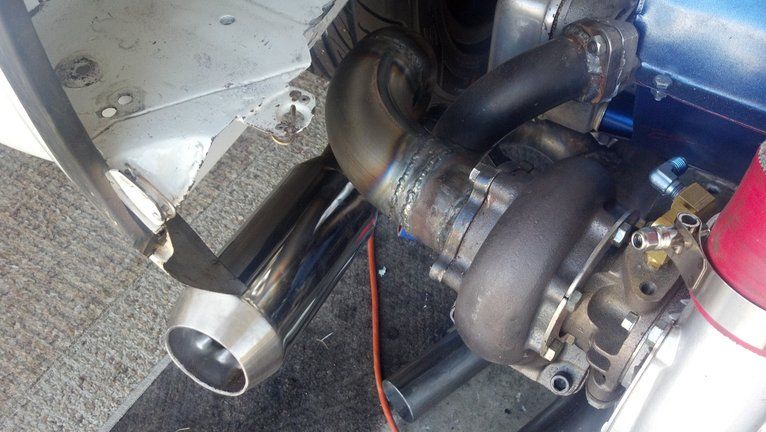 Had to redo this a couple of times so that I can fit a remote oil filter next to it
---
westi

-

September 20th, 2012 at 01:52 AM

foot pedals are for cars not tig's.lol.
practice makes perfect.try using stainless filler wire.
---
mactaylor

-

September 20th, 2012 at 05:33 AM

A/F heads nice!
---
Fiatdude

-

September 21st, 2012 at 01:05 PM

If you liked the heads, I think you might like the pistons and barrells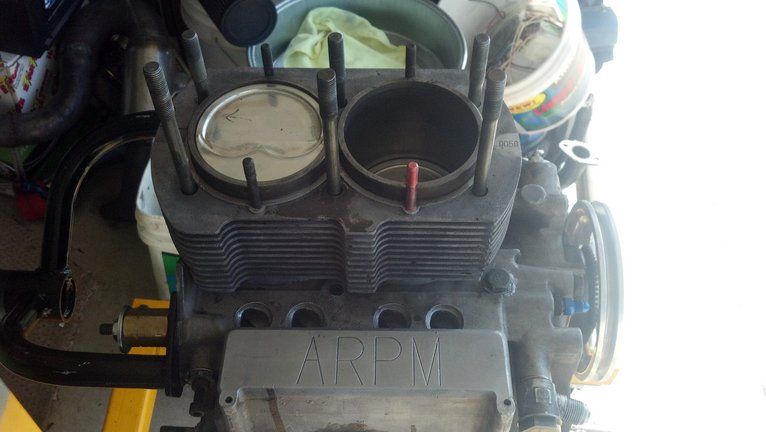 ---
Fiatdude

-

October 9th, 2012 at 05:57 AM

Been working on the car alot lately -- nothing that would show up in pictures, the fuel system is done, the oil system is done, Still sorting out the electrical and trying to make it look like something other than a birds nest

The Wife bought me a new Helmet for my birthday -- said I needed something to intimidate the opposition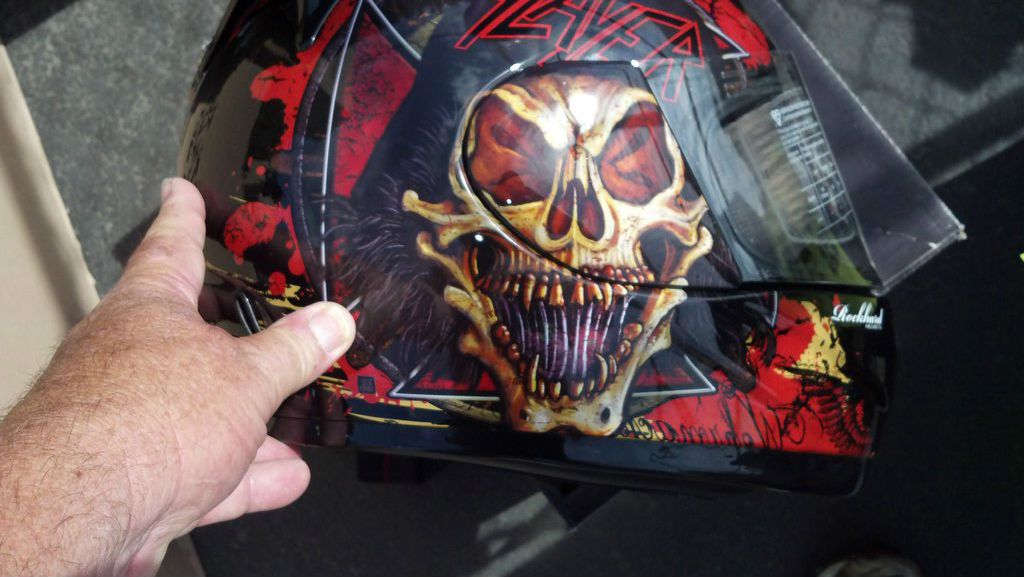 ---
christopher

-

October 11th, 2012 at 07:48 AM

I'm Scared
---
matberry

-

October 11th, 2012 at 08:40 AM


---
Fiatdude

-

October 12th, 2012 at 10:53 AM

Can i get a OOOHHHHHHH!?!?!?!?!?!?! lol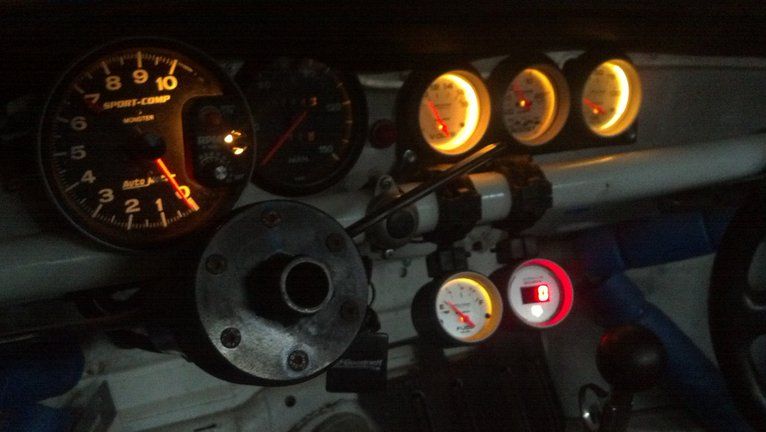 Dash wiring is done, except the brake lights aren't working -- still have to move the battery up front -- one bolt at a time
---
Fiatdude

-

October 12th, 2012 at 12:34 PM

New Turbo time LOL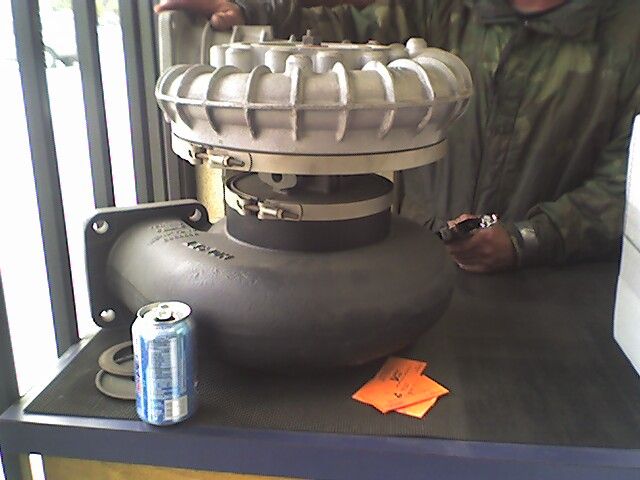 ---
lou0060

-

October 16th, 2012 at 07:56 PM

holy crap! with that turbo you'll need more than coil overs to keep the back level!
---
Fiatdude

-

October 25th, 2012 at 01:06 PM

Went and got 5 gallons a fresh E85 this morning -- then fired up the Ghia for the first time this afternoon and broke in the new cam --- I think it was a little fat, looked over and my sons eyes were watering
---
newghia

-

October 26th, 2012 at 04:58 AM

tears of joy ????
---
Fiatdude

-

October 26th, 2012 at 06:37 AM

Well -- Drag Day is this Sunday at Irwindale and I'm really trying to get this thing running good enough to make it -- -- This car is killing me -- LOL -- Bolting in the BIG FOOT pedals and stuff and damnit the rear stop isn't right the pedals are falling forward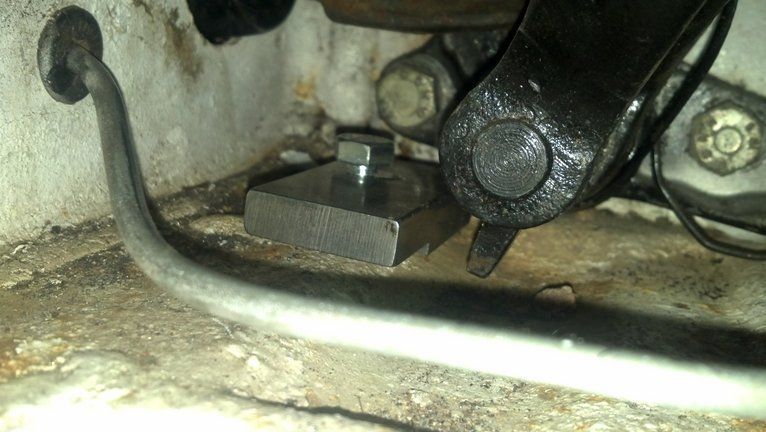 Call Don at Big Foot and he says that cars that have had the pans halves replaced are having this problem --something about the hole isn't in the right place on the new halves -- Geeezzz -- He says that he'll be glad to send me a different stop they are making that is 3/8" longer -- I said no thanks I'll weld something to it -- 2 Hours from starting this 15 minute job -- done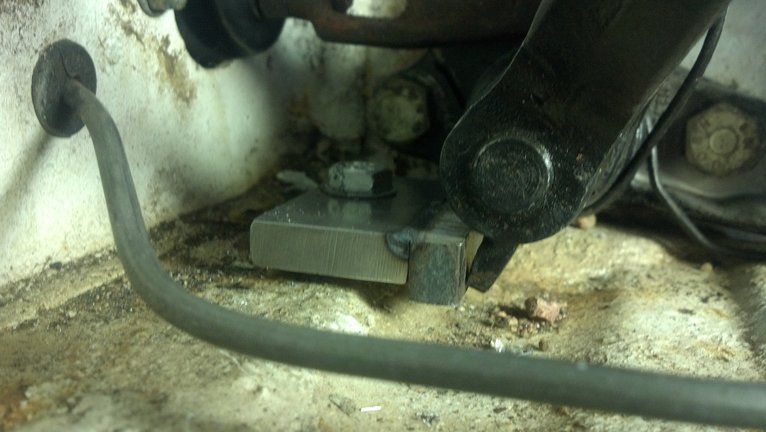 perfect!!!!!!! -- -- just finished running the throttle cable (using the stock one for now) my hands look like they have been in a knife fight all cut and bleeding -- sucks to get old -- LOL -- quick lunch break and it's out to do the intercooler..... then the seats .. ... maybe
---
Fiatdude

-

October 27th, 2012 at 07:21 AM

Just got to bolt on the door for Drag Day -- Car is not finished, but finished for now -- got a job starting Monday and it is another 100+ mile oneway commute to the other side of downtown LA through all the traffic -- Oh well .. .. ..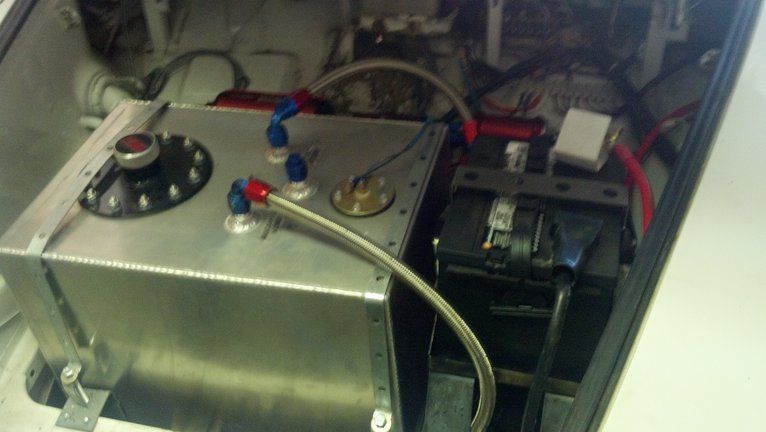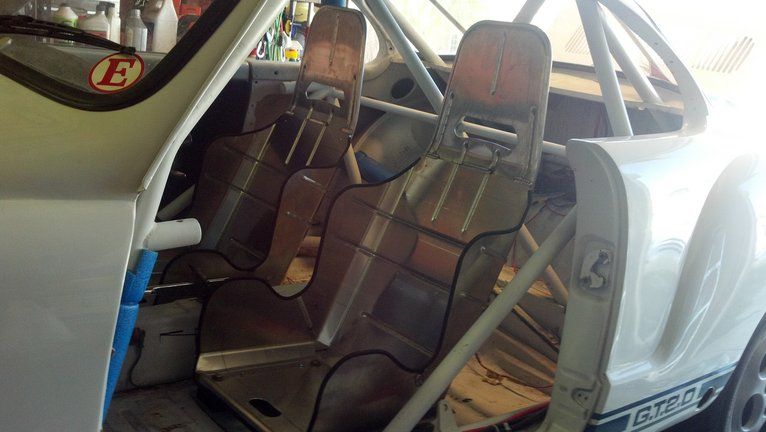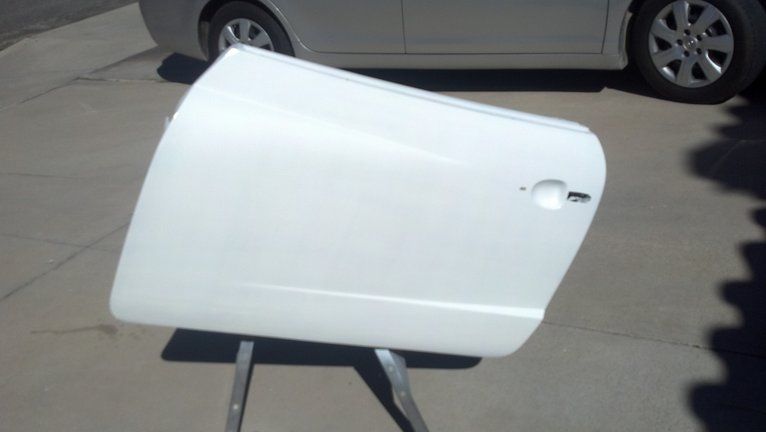 ---
Fiatdude

-

November 7th, 2012 at 12:55 PM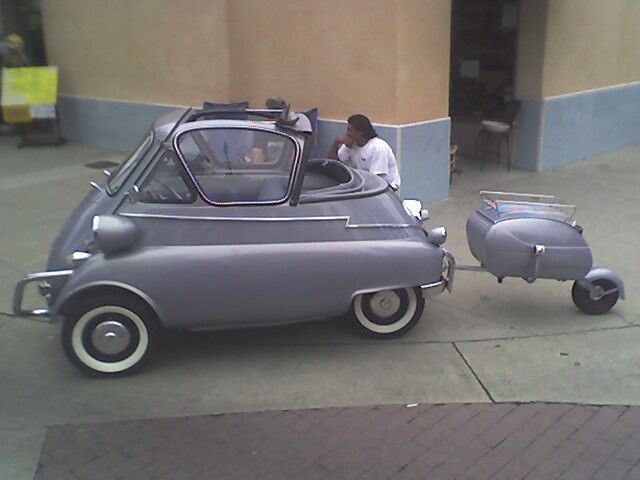 ---
Fiatdude

-

November 7th, 2012 at 12:57 PM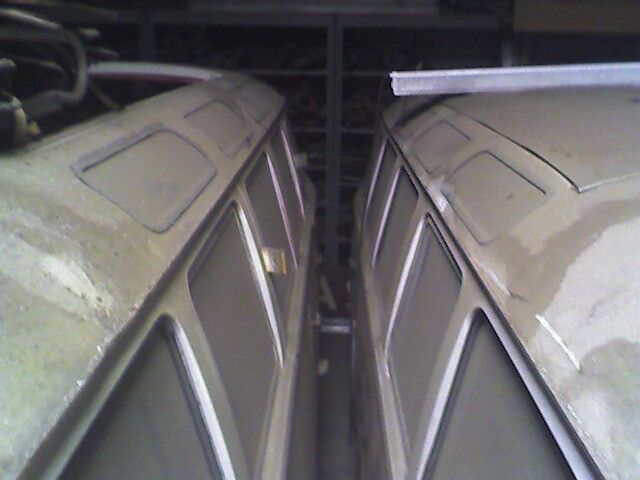 ---
matberry

-

November 7th, 2012 at 03:15 PM

Storage shed...... hey Bud?


I saw the sambas pic on the Lounge

.... we can always dream




Maybe the trailer is for your turbo in the top pic



---
Fiatdude

-

December 19th, 2012 at 01:51 PM

Wellllll, it has been a while since the last up date, got the new 65mm TB from accufab -- it is NICE




and then the nightmare started of getting a flange to bolt it to -- -- everything I could find was aluminum, so had to get one made, finally got one and the guy and I must of had a misunderstanding and the center was cut to 80mm instead of 65mm, CHIT, so had to get some time off to get by Scotty's Muffler in Berdoo and Tom made me a "adapter" from 80mm to 2.5" tubing that I'm using. I got the piece cut and welded onto the intake but still have to find time to install the intake and then find the right position for the TB so I can weld the flange in place. Freaking Holidays are sure sucking time on my weekends, and my old ass doesn't feel like doing much after 9 hours of working and 4 hours of commuting to Hinkley and back every day. Going to have some time off over the holidays (a couple of back to back four day weekends, YaHOOOO) and I might get something done on the pos...... Happy Holidays to all

That is unless it all ends on 12/21/12 LOL
---