Newbie attempting to restore 1500 beetle to Baja
---
Thunderfury 2575

-

June 14th, 2017 at 01:41 PM

G'day All. As the thread title implies I've gotten my hands on a 1500 beetle.

First a little about myself, I'm in Berrima area, New South Wales, my current daily driver is a Holden Commodore Berlina, Pretty good condition and I love it when it's not being a pain in the ass. I've always been looking to have an old car though, and especially something that can be taken into the bush, as i regularly go on camping adventures with my friends.

They all own massive mall ninja off road utes like hiluxes, Tritons, Rodeos and so forth. Then there's me with my commodore. I'm here to change that. And so i caught wind of the "Baja Beetle" and as soon as I saw it on the internet I went on a rampage trying to get my hands on one. I also have a pair of Toyota FJ45s I'm doing up alongside this beetle, for the heavier duty off roading.

I'm looking to restore my 1500 bug and turn it into a Baja beetle. I've even managed to track down a body kit, and a Rear bar for the eventually exposed engine. It was a fairly cheap find and it was local too, being only 5 minutes from my place.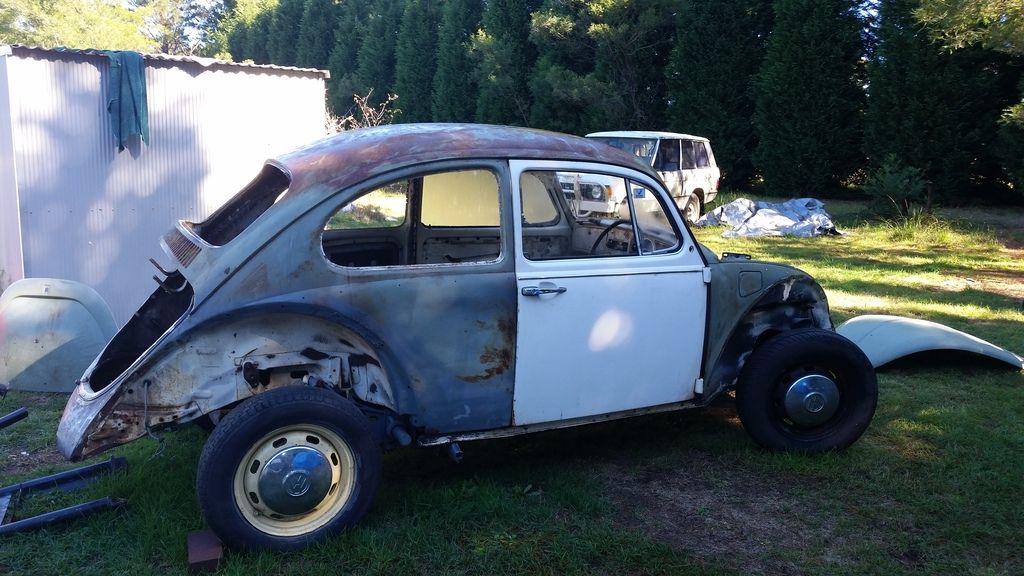 It's fairly rust free. With only one or two holes and the rest seemingly surface rust. Although obviously it'll be a project still.

A few caveats though -

1. I'm trying to do this on a budget. I'm only 19 so naturally I don't have the ability to spend all my money on it. That and if i bash it up in the bush i don't want to damage something i;ve poured thousands of dollars into

2. I'm actually reasonably new to Automotive engineering and cars as a subject. I've always taken an interest in all forms of engineering but i'm still pretty new in terms of how cars work. I can tell you what the alternator or carburetor does, but that's the limit.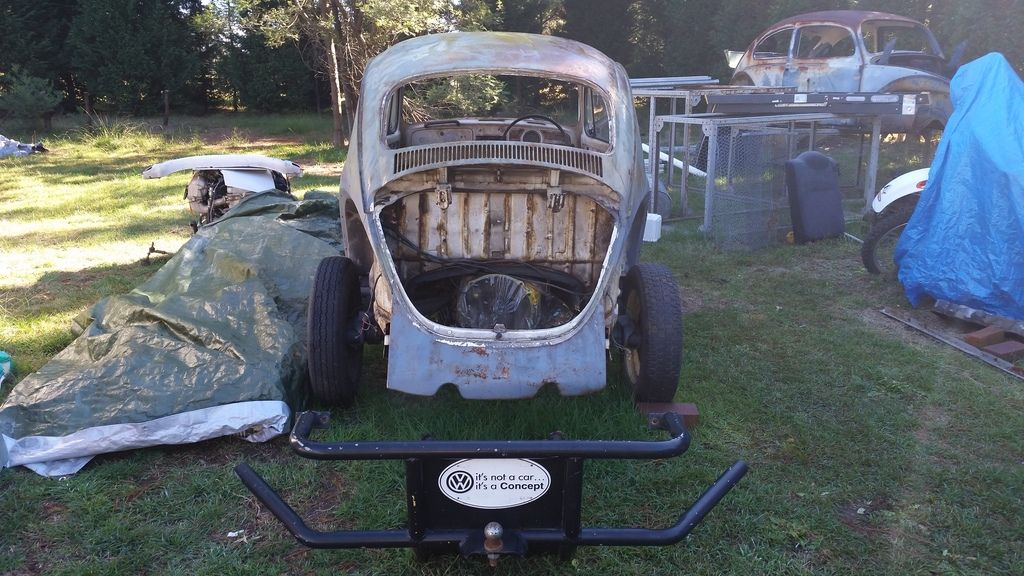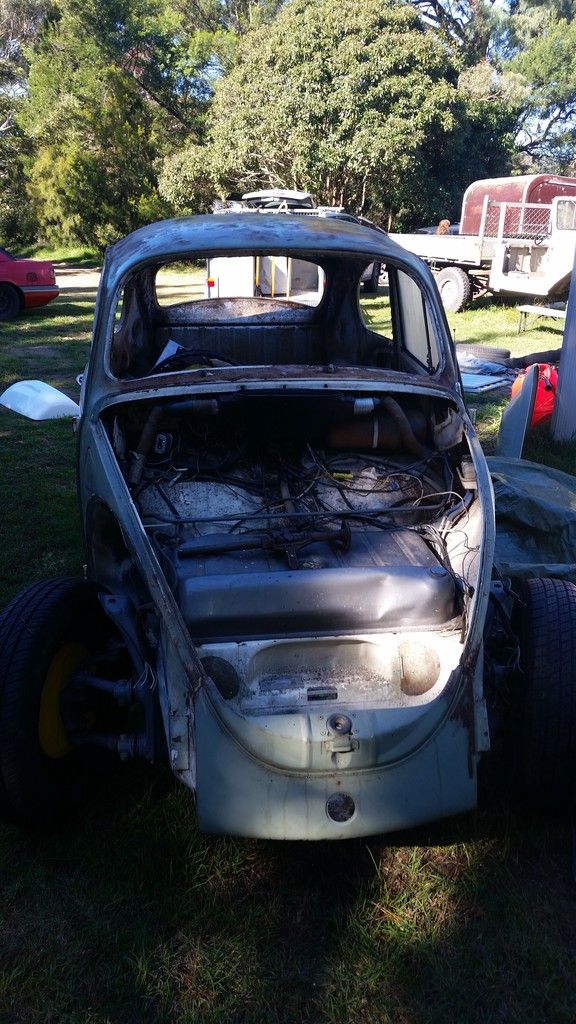 I've got the body kit as said before, it's brand new, except for the bonnet. So I've gotta do the chopping, and a little bit of work to make it fit. Which...it currently doesn't fit..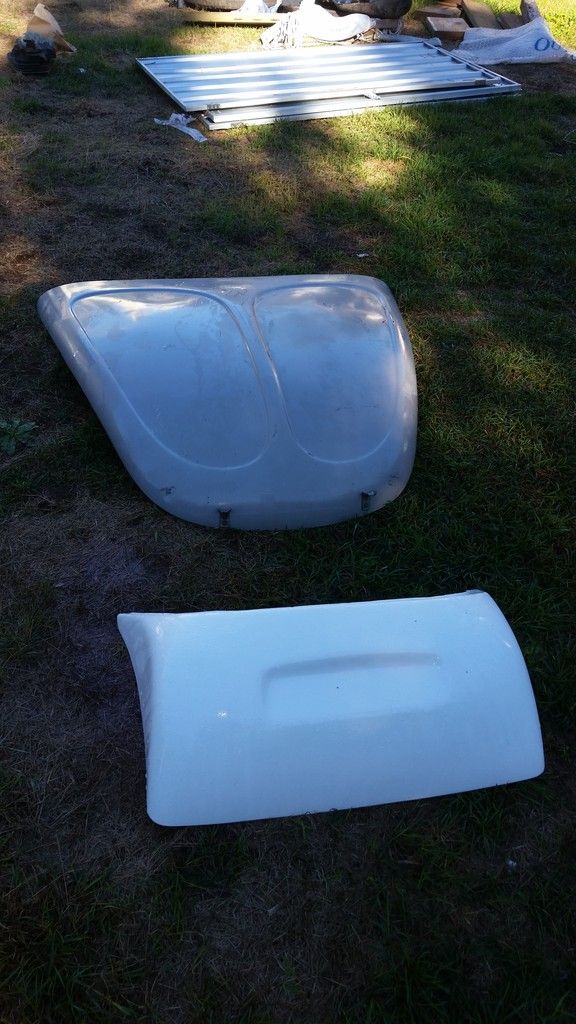 Obviously I've made this thread for my eventual restoration process. Although i gather time between updates will be lengthy as i need to work on my other hobbies like tabletop wargaming, as well as work and studying and so on.

I'm also picking up a Superbug L as a donor car for parts within 2 weeks, as far as i know i can use most parts from the superbug, anything I can't use will just be sold. It's in pretty good condition, so once i get it i'll decide if i want to wreck it or not for parts.

From the same person I'm getting the superbug, I'm also getting a Single port 1600 motor later on.

Aside from that, according to my notes the 1500 is currently missing..

- New handbrake (Broke when it came off the trailer being delivered)
- Start motor
-Brake Calipers
-Interior rubbers
-Interior anything, really
-Front Shocks
-Majority of body to chassis bolts absent
-No lights of any kind.
-Suspension to body rubbers.
-Steering Damper.


This'll be fun! I'm gonna do another post soon with interior pictures.

If anything has ANY advice on restoring, or even any C&C feel free to shoot, I love feedback after all

---
BlasterTheRedBajaBug

-

June 14th, 2017 at 10:52 PM

Hey mate,
Just a tip with the rear bar/cage, you want to make sure that it mounts to the rear suspension to body mount tower area mine was not and getting it off I pulled the sheet metal of the body and if you want to tow with it you will have issues as it will pull on the body only rather than the structural frame.
Cheers
---
Thunderfury 2575

-

June 15th, 2017 at 07:24 PM

Cheers Blaster! My rear bar appears to have 3 mounts, As far as i know one for the gearbox, then one for the engine and finally the body. I could be wrong though, I'm not 100% sure.

Here are some of the interior photos I was planning to add earlier.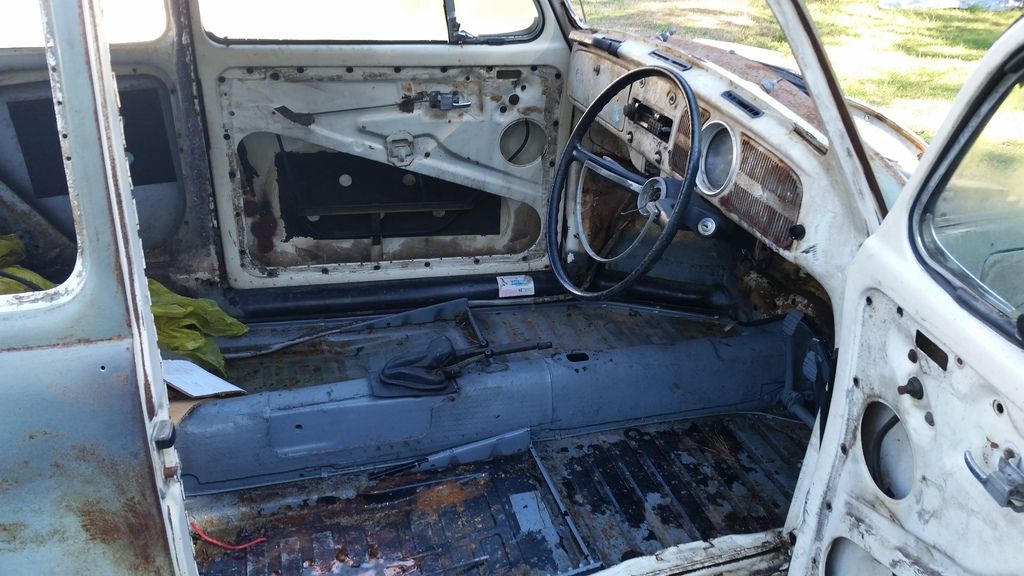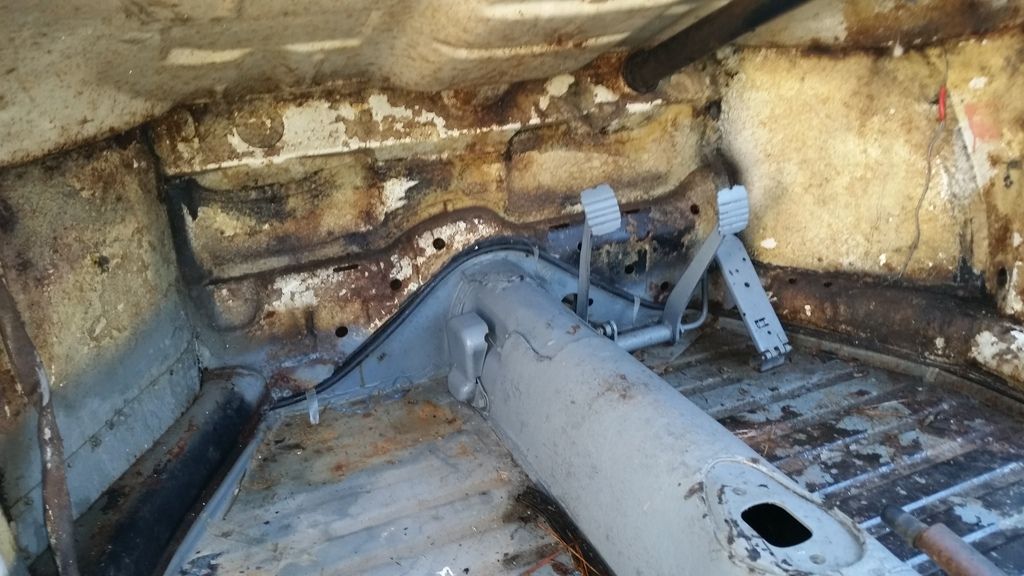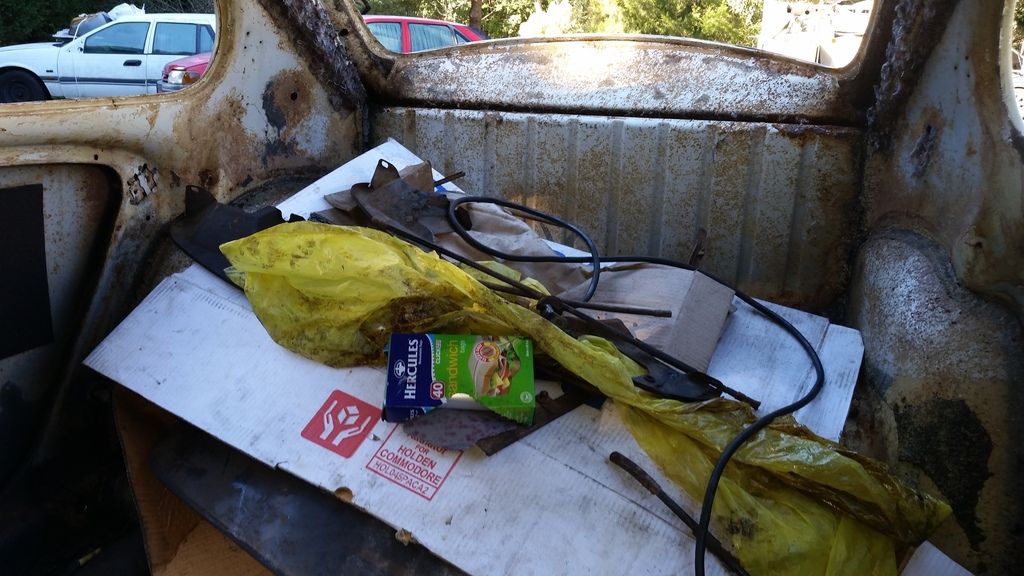 Apparently the gearbox was brand new when i bought it. I'm not quite sure if it actually is or isn't as i haven't inspected it much further.


---
bushed

-

July 13th, 2017 at 06:40 PM

Hi
i just got back on the system since last December !!!! argghh...NBN and win 10 probs.

I have some fiberglass parts and body bolts shocks etc if you still need...cheap
give ma a pm if u want a larger lot I am travelling south soon and we could meet up to exch. parts and $
what handbrake part u need ...cables or handle mech.??
got some new after market h/lights cheap taillite s
used calipers off a Super 71
maybe a stater
---
bushed

-

July 13th, 2017 at 06:43 PM

Dash knobs and vents, glass regulators and more
some Super seats tatty but clearing my stock
switches and nuts and bolts globes etc etc
;-)
---